Welcome to AEMCSE 2023
The 2023 6th International Conference on Advanced Electronic Materials, Computers and Software Engineering (AEMCSE 2023) will be held in Shenyang, China on April 21-23, 2023. AEMCSE is proud to host a global gathering of theorists and experts in Advanced Electronic Materials, Computers and Software Engineering in the highly complex field of knowledge and software engineering, which brings researchers, practitioners, and scientists in discussion of the latest methods, research developments, and future opportunities. This event will include the participation of renowned keynote speakers, oral presentations, posters sessions and so on.
If you do not need to publish any paper, you may attend our conference as oral/poster presenter, or listener. AEMCSE 2023 welcomes submission of researches concerning any branch of Advanced Electronic Materials, Computers and Software Engineering.
*AEMCSE 2023 is listed on the website of Xiamen University Tan Kah Kee College, China! (click)
AEMCSE Overview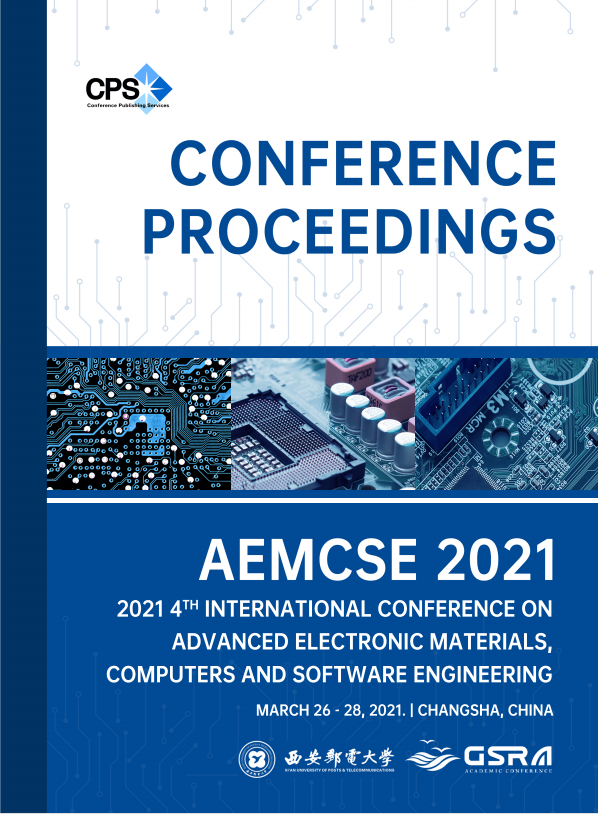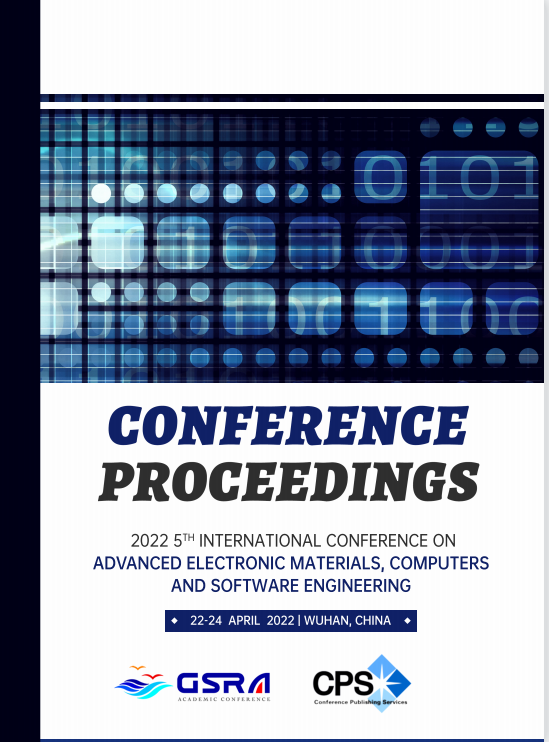 About AEMCSE 2023
Call for paper




Submission




Important Date

Computers Engineering

▪Scientific Computing

▪Machine Learning

▪Software Engineering

▪Advanced Adaptive Signal Processing

Software Engineering

▪Software Architecture

▪Information and communication security

▪Artificial intelligence and recognition

Dielectric material

▪Semiconductor material

▪Conductive metals and their alloys

>>>Other related topics

>>>If you request paper publication. Please submit your full paper(word+pdf) before the submission deadline.

*Plagiarism is prohibited.The paper should adhere to the template, and the whole paper should be no less than 5 pages and written in English. All papers will be peer reviewed by 2-3 experts, and the results will be released after 1-2 weeks.

Paper Submission


*Submission Deadline:


April 16, 2023


*Registration Deadline:

April 20, 2023

*Conference Date:

April 21-23, 2023



Publication
All papaers, both invited and contributed, will be reviewed by two or three experts from the committees. After a careful reviewing process, all accepted papers of AEMCSE 2023 will be published in the SPIE - The International Society for Optical Engineering (ISSN: 0277-786X), and it will be submitted to EI Compendex and Scopus for indexing.